MyZone 6 Week Challenge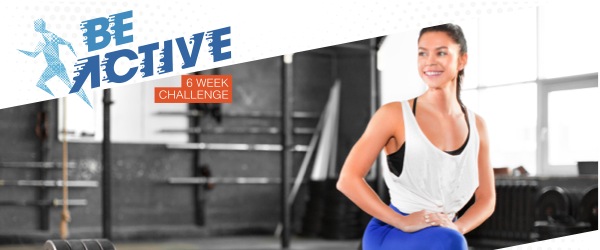 Kicking off May 9th - Join the Challenge!
The MyZone 6 Week Challenge is kicking off from May 9th. The challenge is designed for anyone that is looking to increase weekly activity levels and make healthier food choices. Its suitable for all ages and fitness levels and does not require you to attend the gym to take part!
Our team are looking for 30 people, who want to make a positive impact on their health and fitness, leading into the Holiday season. This program is NOT about restrictive dieting or spending hours in the gym. Its about daily support & ongoing education. You must be a member of the Singleton Gym and Swim to participate, however we have a range of online classes making it easier than ever to get in shape.
As part of the MyZone Challenge, you'll use a heart rate monitor to earn effort points for everyday activities such as walking the dog, playing with the kids or even cleaning the house. As long as you are getting your heart rate up, you are on your way to reaching your goals! Registration is open now and closes Monday 9th May. Email singletonGS@belgravialeisure.com.au for more info.
Price:
$199 for new challenge participants
$99 for existing MyZone members
The 6 Week Challenge includes:
MyZone MZ3 Heart rate belt (worth $165);
50% Voucher Bodyscans with ASN Singleton;
Access to 6 Week Challenge group in MyZone ap;
Access to private members only FB group;
Access to Challenge online ZOOM classes;
Health check in's with our team of Fitness professionals;
End of Challenge participant event:
Chance to win awesome daily, weekly & overall challenge PRIZES!
Plus more!!
Book now for one of our 6WC Information sessions!
Friday the 29th October: 1pm or 5pm at the Singleton Gym and Swim or online via ZOOM.
Bookings essential -
click here to book
This information session will help you set achievable goals and provide you with the tools to make the most of your Challenge! Ask questions, go through the applications we use and book your first weekly check in. Places are limited so book now!